Camping World Sucks, and Keystone RV Sucks, welcome guest contributors to share their own Camping World Experiences. As a result, several guest contributors have shared their stories below.
Corrupt All The Way To The Top
Several years after I bought my Class-C camper. During my Camping World experience I gave this company three different chances to fix or repair work done by their mechanics.
I climbed my way up the food chain to try to resolve the issue. The key PROBLEM, Marcus Lemonis. He uses his power only to personally make himself money. To Mr. Lemonis, the importance of the customer, the employees, and the company has declined. Ergo, Camping World Sucks!
He's rich on the backs of the people he has rear-ended. Moral to this story: never will I return – have advised everyone I have ever come in contact with to avoid this company like the plague.
Redding, Cali Camping World Sucks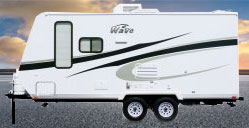 Our Camping World experience took place in Redding, California.

We bought a 2008 Thor Wave 21BH. On December 10, 2019, we brought it to Camping World Redding. We needed to get the wheel bearings repacked, holding tanks checked and flushed; general maintenance.
The service manager, Brian, recommended their 45-point inspection, which we agreed to. He called a couple of days later. First, he told us that our brakes were shot. Next, he informed us that our roof had turned to leopard skin. When I asked about the other things mentioned earlier, he said everything seems to work.
Therefore, on December 20, 2019, we picked up our trailer with a bill for $8,000 dollars!!!!! Certainly, Camping World should have mentioned that the tires were severely cracked. We went to Les Schwab for tires.
When we got to our site and plugged in, we discovered that Camping World Sucks!
Black water gauge still said 2/3 full, the same as when we brought it.
Gray water gauge said full, the same as when we brought it.
Black water tank was clogged and wouldn't empty.
When the water heater kicked on the water leaked under the bunk.
As a result, we called Camping World in Redding. Again we talked to the service manager. Those things were not covered under the 45-point inspection.
Ergo, we feel like they are crooks that are out to make a quick, dishonest buck, but that they really don't care whether we live or die.
Walked Out Because CW Sucks!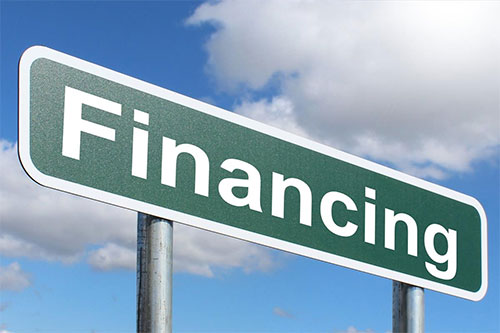 Our camping world experience sucked. Fortunately it was brief. Eight years ago we were shopping for a fifth wheel toy hauler. We stopped at Camping World to look at some models. The very first question the salesperson asked was, "Are you going to finance the purchase with us?" Always the most important aspect in Camping World's marketing plan.
Hence, I looked at my wife and, without saying a word, we both walked out. The salesperson could then return to their office and resume playing solitaire on their computer.
–Guest Posters
Camping World (a.k.a. Gander RV) Sucks
First, for Camping World experiences like ours, contact corporate headquarters to lodge complaints, click here. Let us know how that works out for you.
This blog, along with the Facebook page Camping World: The Awful Experience are dedicated to warning consumers. Unethical business practices and shotty (or nonexistent) repairs are the common Camping World experience. Their standard operating procedure.
Most importantly, please share your Camping World experiences by clicking here. CampingWorldSucks.net is strictly informational. We will never advertise or profit from the experiences shared here. Due to the myriad of bad experiences this blog was created to warn consumers. Hopefully, Camping World, a.k.a. Gander RV, will change their unethical ways of doing business or just go away forever.
Keystone RV Also Sucks
Keystone RV is Camping World's most popular manufacturer. Their reputation is one of poor workmanship and a complete lack of customer service. KeystoneRVsucks.net is available to share experiences with Montana, Cougar, and all other Keystone brands. KeystoneRVsucks.net is also completely informational.
Finally, to contact Keystone customer service e-mail ownerrelations@keystonerv.com. Thor is Keystone's parent company. Click for Thor custom support or you can call (877) 855-2867.