Gander RV, formerly Camping World, is located at 2772 US Hwy 78 E in Anniston, Calhoun County, Alabama. Camping World recently purchased Gander Mountain and is in the process of changing the name of its dealerships. I believe this is an attempt to continue their unethical business practices under a new name as their reputation continues to falter and the public is warned.
Another Camping World Horror Story
Our 2019 travel trailer has spent over seven months in the shop in less than a year. After the second time in the shop for warranty work in less than one year, there is still has a lot more work to be done. With the damage done at Gander RV in Alabama, our rig was in need of even more repairs.
They finally repaired my slide. It took them three attempts. However, in the process, they tore holes in the roof slide and my carpeting. They snagged the carpet on a floor vent that they had bent. They replaced the floor vent but that's it, not the torn carpet. In addition, one of my cabinet doors will not open all the way; it used to.
Weeks of Waiting
We were already weeks late on a month-long trip when we were finally able to pick it up. Shortly after we picked it up, while traveling to our destination, the outside fridge vent flew off. We were on I-285 in Atlanta. Fortunately, no one was hurt or caused to crash from flying parts.
After arriving at our destination, we noticed the kitchen sink started to rust. Next, a day later, the water heater stopped working on both electric and gas.
There are also bubbles forming on two of the outside walls. The black water valve they supposedly repaired on the first trip to service is dripping raw sewage into the underbelly. The tape they used when they cut into the underbelly was already peeling off.
Next, I had to repair the bed after our second trip merely due to poor workmanship.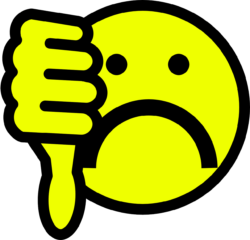 I have learned one thing. Marcus Lemonis, Jason Shippley, and all their fire extinguishers are nothing but liars and crooks.
–Guest Poster
Contact Camping World & Keystone
We offer this Camping World corporate headquarters contact information for complaints, click here. Good luck with that.
As you can see from this blog and from Camping World: The Awful Experience on Facebook, their reputation for poor workmanship and unethical business practices is public knowledge and the purpose of this blog.
Share your experiences with Camping World here. CampingWorldSucks.net is purely informational. This website will never accept advertisements and does not profit from any experiences shared here. Ergo, this is purely informational to warn consumers in hopes that Camping World, a.k.a. Gander RV, will alter their unethical business practices or just close its doors.
Keystone, Camping World's most popular manufacturer, also holds a reputation for poor workmanship and garbage customer service. KeystoneRVsucks.net is the perfect place to share Montana, Cougar, and other Keystone brand nightmares. KeystoneRVsucks.net is strictly informational.
Contact Keystone customer service at www.ownerrelations@keystonerv.com. Keystone's parent company is Thor Manufacturing. Reach Thor custom support here or call (877) 855-2867.
We dealt with a mom and pop shop to get our roof replaced and they recommended a few manufacturers that at least fix their products and take better care of their customers. They are Jayco, Grand Design, and, of course, Newmar.